The
bf's
back! He lost 20 bucks in a slot machine and was done gambling. And he didn't bring me back so much as a lousy t-shirt. However well he was gone I did get my box from
The Sampler
. So much cool stuff!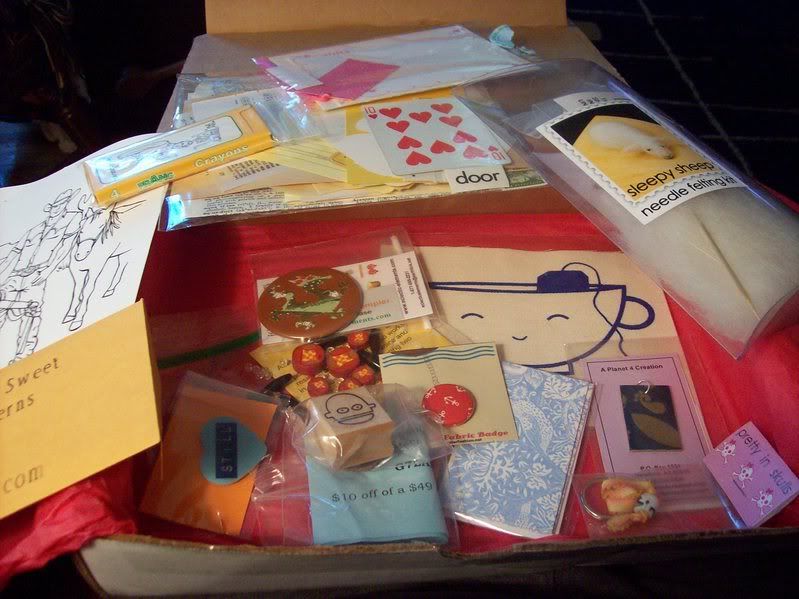 Here are a few of my favorites....


Bracelet kit from DivaDea and Hand mirror from Eclectic Elements
Art pack from Velvet Brown Studio
This was my first time getting the Sampler, I've always missed out on subscription day (damn having to work to pay for my craft habit). I am pleased with the cool array of samples and inspired by the entrepreneurs represented. Someday I'll make something enticing and original enough to sell.