Here are the items I crafted for Craftster's Spice Up Your Kitchen Swap.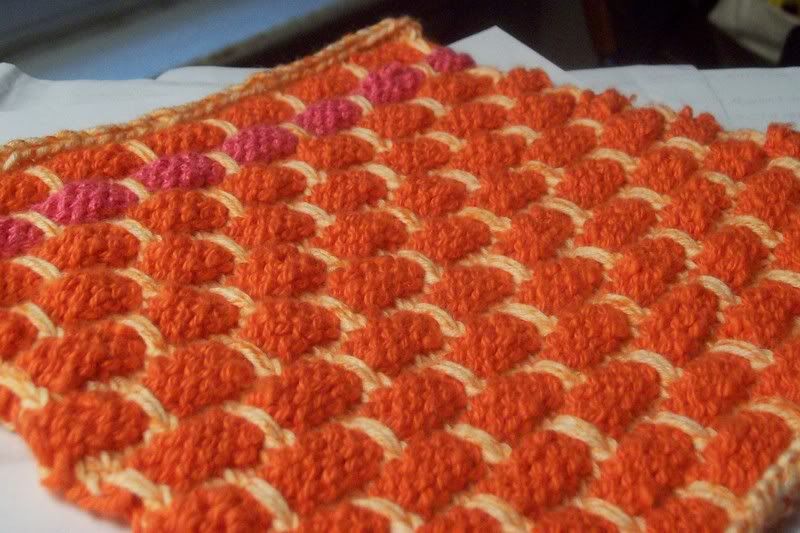 Knitted ballband dishcloth. This was the first one of these I had made, and I really enjoyed myself. The pattern really simple and quick, but interesting enough so I didn't get bored even once while making it.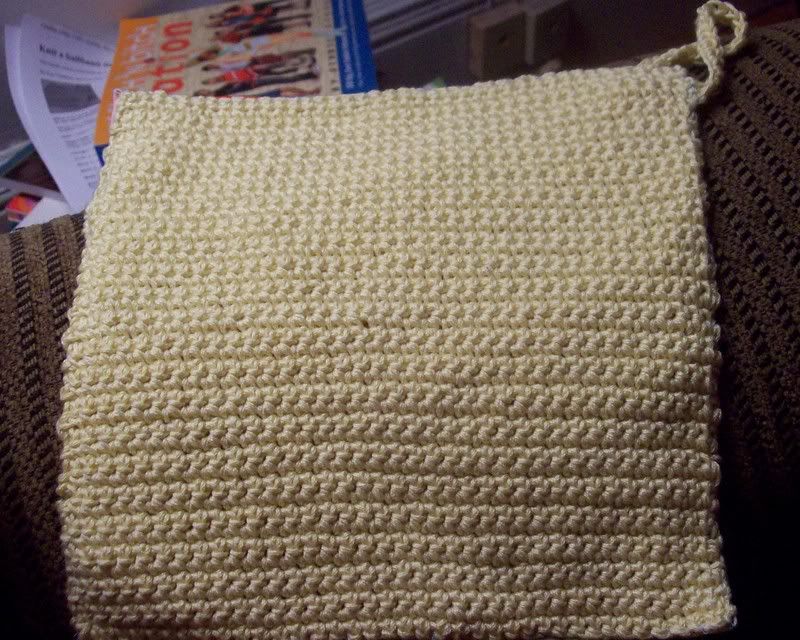 Crocheted potholder. Just a single crocheted square backed with some scrap fabric. I also sandwiched some thick felt-like leftover fabric between the layers for insulation. I would have used quilt batting, but I couldn't find it at the time. It was in the kitchen closet behind my summer tires, found it when I got my snow tires taken off last week. I'm so organized.
Polymer clay fruit magnets.
Fruity fabric apron. I'm not much of a sewer, but I loved this fabric, so I gave apron making a shot. The pattern is Butterick B4945.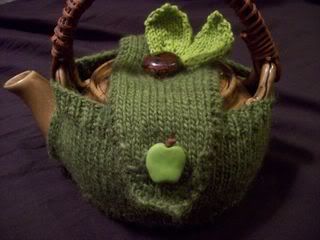 Here's my favorite thing I made, a knitted tea cozy. This is the thing I made that I pretty much designed by myself, as alluded to
here
. In this picture, it's on my teapot, but the pot it was designed for is a similar shape, only with the handle ends attaching closer to the lid, so it's a little stretched out over the handle on my pot. The button is polymer clay.
No more swaps for a while, I've decided to work on my current WIP's (my friend is still waiting for
her Tank Girl
, plus I have a knitted sweater, a crocheted sweater, and a pair of socks all on hook/needles). And I promised my soon to be husband (oh, am I going to have to get used to saying that word) that
companion cube
a while ago. I ordered yarn for it, the package should be here tomorrow.